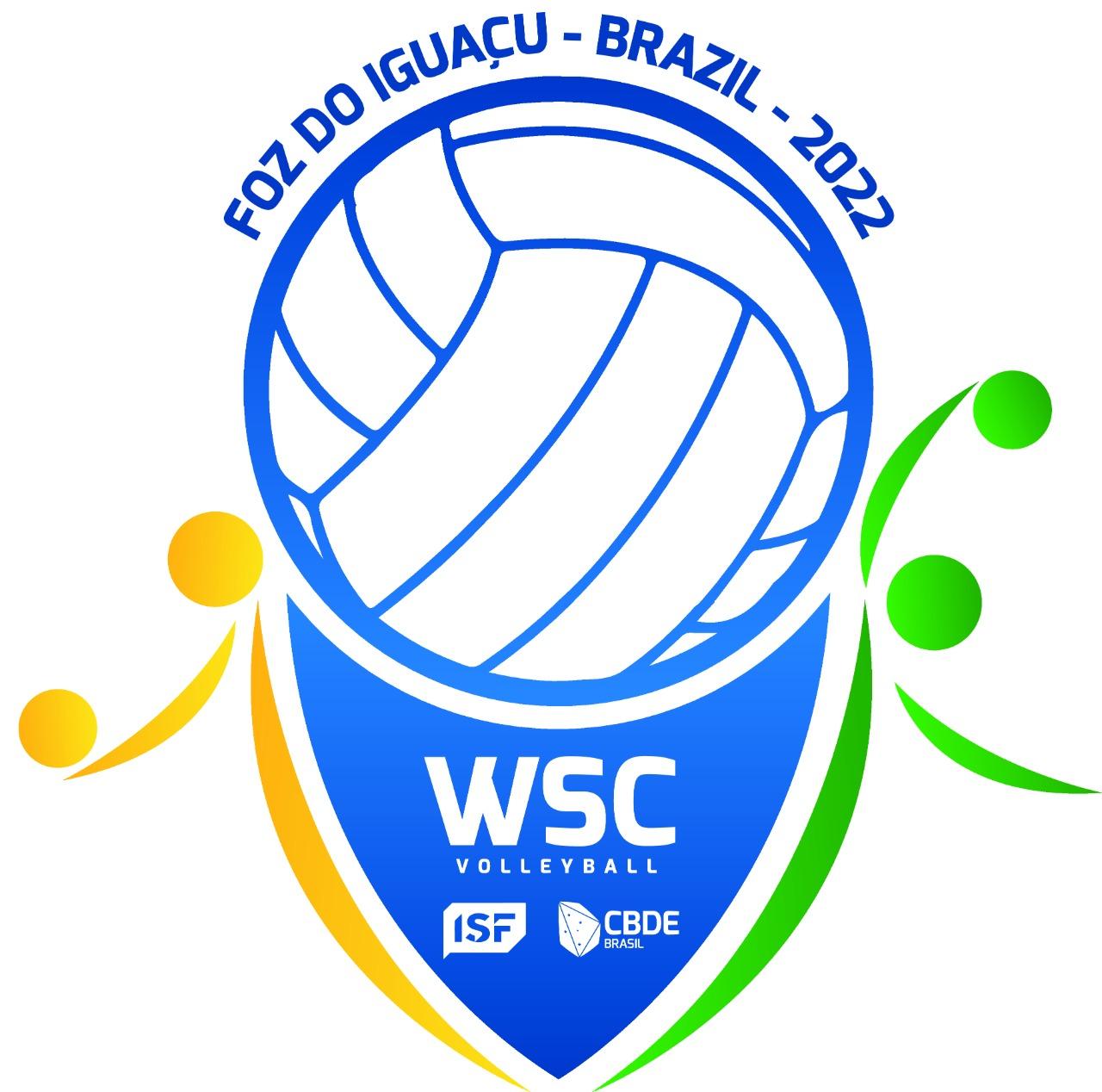 ISF World School Volleyball Championship
19/06 – 27/06 2022 – Foz do Iguaçu, Brazil
Gimnazija "Branko Radičević"
Chung Shan Industrial and Commercial High School
İTÜ ETA Vakfı Özel A. B. Doğa Anadolu Lisesi
3RD LYCEUM OF ALEXANDROUPOLIS
Lykeio A Ethnarhi Makariou III
V. gimnazija "Vladimir Nazor" Split
COLÉGIO EVAN. MARTIN LUTHER
Instituto San Francisco 1601
Taichung Municipal Feng Yuan Commercial High School
LYCEE SCHWEITZER MULHOUSE
COLÉGIO ESTADUAL SÃO VICENTE DE PAULA
3rd LYCEUM OF ALEXANDROUPOLIS
UNIVERSIDAD VALLE MEXICO GUADALAJARA SUR
B.O. P. N°5 "Juan Martín de Pueyrredón"
The Grammar School, Limassol
26/06/2022 | 08:30 local (13:30 CEST)
Boys Rankings 13-15
| | | | | |
| --- | --- | --- | --- | --- |
| | Set 1 | Set 2 | Set 3 | Final Result |
| Cyprus | 23 | 13 | | 0 |
| Argentina | 25 | 25 | | 2 |
26/06/2022 | 10:00 local (15:00 CEST)
Boys Rankings 9-10
| | | | | |
| --- | --- | --- | --- | --- |
| | Set 1 | Set 2 | Set 3 | Final Result |
| Netherlands | 25 | 14 | | 0 |
| Israel | 27 | 25 | | 2 |
26/06/2022 | 11:30 local (16:30 CEST)
Boys Rankings 5-6
| | | | | |
| --- | --- | --- | --- | --- |
| | Set 1 | Set 2 | Set 3 | Final Result |
| Greece | 16 | 12 | | 0 |
| Brazil B | 25 | 25 | | 2 |
26/06/2022 | 13:00 local (18:00 CEST)
Boys 3rd Place Playoff
| | | | | | | |
| --- | --- | --- | --- | --- | --- | --- |
| | Set 1 | Set 2 | Set 3 | Set 4 | Set 5 | Final Result |
| Brazil A | 25 | 25 | 25 | | | 3 |
| France | 18 | 20 | 18 | | | 0 |
26/06/2022 | 08:30 local (13:30 CEST)
Girls Rankings 7-8
| | | | | |
| --- | --- | --- | --- | --- |
| | Set 1 | Set 2 | Set 3 | Final Result |
| Israel | 14 | 19 | | 0 |
| Croatia | 25 | 25 | | 2 |
26/06/2022 | 10:00 local (15:00 CEST)
Girls Rankings 5-6
| | | | | |
| --- | --- | --- | --- | --- |
| | Set 1 | Set 2 | Set 3 | Final Result |
| Cyprus | 21 | 20 | | 0 |
| Brazil A | 25 | 25 | | 2 |
26/06/2022 | 11:30 local (16:30 CEST)
Girls 3rd Place Playoff
Set 1
Set 2
Set 3
Set 4
Set 5
Final Result
T

ürkiye

25
25
25
3
Greece
15
9
16
0
26/06/2022 | 15:00 local (20:00 CEST)
Girls Final
| | | | | | | |
| --- | --- | --- | --- | --- | --- | --- |
| | Set 1 | Set 2 | Set 3 | Set 4 | Set 5 | Final Result |
| Serbia | 22 | 25 | 25 | 25 | | 3 |
| Chinese Taipei | 25 | 23 | 22 | 18 | | 1 |
26/06/2022 | 08:30 local (13:30 CEST)
Girls Rankings 9-13
| | | | | |
| --- | --- | --- | --- | --- |
| | Set 1 | Set 2 | Set 3 | Final Result |
| Mexico | 26 | 22 | 25 | 2 |
| France | 24 | 25 | 16 | 1 |
26/06/2022 | 10:00 local (15:00 CEST)
Boys Rankings 11-12
| | | | | |
| --- | --- | --- | --- | --- |
| | Set 1 | Set 2 | Set 3 | Final Result |
| Chile | 23 | 23 | | 0 |
| Croatia | 25 | 25 | | 2 |
26/06/2022 | 11:30 local (16:30 CEST)
Boys Rankings 7-8
| | | | | |
| --- | --- | --- | --- | --- |
| | Set 1 | Set 2 | Set 3 | Final Result |
| Mexico | 25 | 25 | | 2 |
| Serbia | 19 | 19 | | 0 |
26/06/2022 | 17:00 local (22:00 CEST)
Boys Final
Set 1
Set 2
Set 3
Set 4
Set 5
Final Result
T

ürkiye

18
25
19
25
15
3
Chinese Taipei
25
17
25
21
13
2