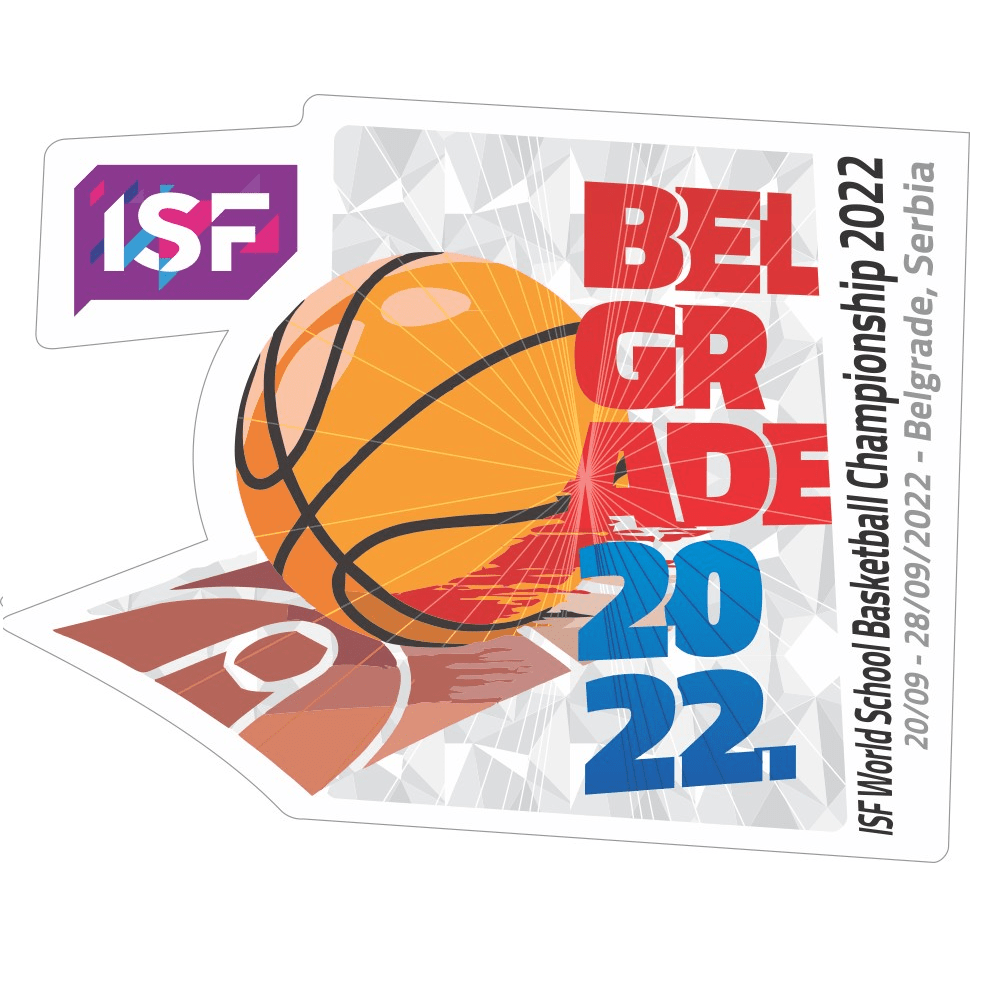 ISF World School Basketball
Championship
20/09 – 28/09 | Belgrade, Serbia
The World School Basketball Championship (WSC) has been an integral part of the ISF calendar since the Federation's foundation back in 1972.
Celebrating its 26th edition this year, WSC Volleyball will arrive in Foz do Iguaçu, Brazil this year, having previously been held in 2018 in the city of Brno, Czech Republic. 
Foz do Iguaçu, a city in the Brazilian state of Paraná, is the main base for visiting famed Iguaçu Falls, one of the world's largest waterfalls.
The Iguaçu Falls located on the border of Argentina and Brazil and consisting of approximately 257 individual waterfalls over 2.7 km were chosen as one of the "New Natural Seven Wonders of the World".
The city is characterised by tourism and cultural diversity. There are about 80 nationalities, being the most represented by Italy, Portugal, Lebanon, China, Paraguay, and Argentina. Foz do Iguaçu is integrated into a tri-national region, bordering the Argentine city of Puerto Iguazú and the Paraguayan city of Ciudad del Este.
Foz do Iguaçu hosted an edition of the Summer X Games in 2013. The X Games are an annual extreme sports event organized, produced, and broadcast by ESPN. Coverage is also shown on ESPN's sister network, ABC. The inaugural X Games were held during the summer of 1995 in Providence and Newport, Rhode Island, United States. Competitions for the X Games include BMX, Moto Cross, Skateboarding, as well as several E-Sport Disciplines.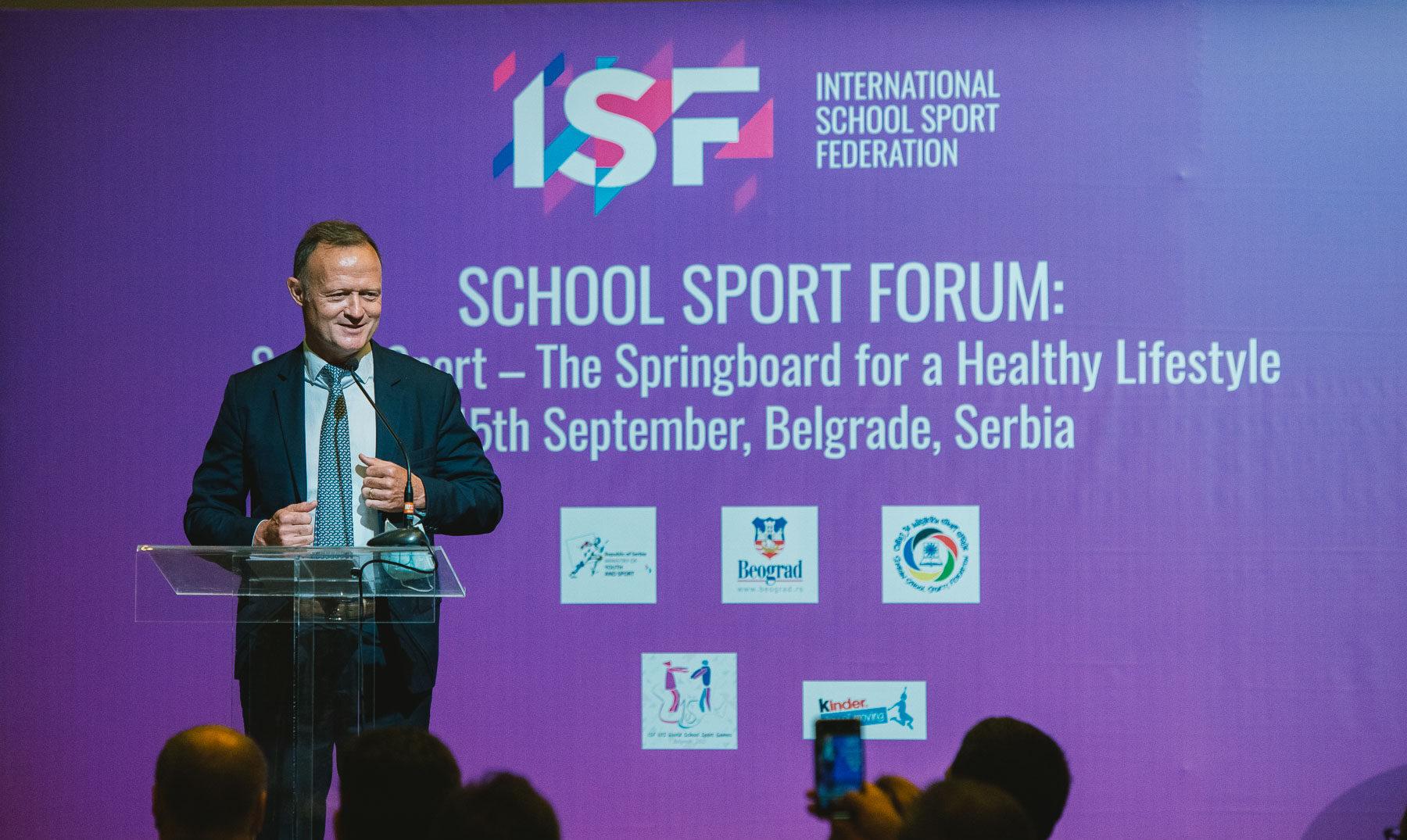 Laurent Petrynka – ISF President
Dear Participants,
Dear School Sport Friends,
We are delighted to be welcoming you yet again to another ISF World School Basketball Championship. As one of the longest running Championships in the ISF calendar, we are proud to continue this long-standing tradition of gathering some of the greatest basketball nations together under the mantle of school sport. As hosts of this event, ISF member the Serbian School Sport Federation continue to demonstrate their commitment to the school sport community, being no strangers to hosting and participating ISF events throughout the years. We look forward to welcoming you soon and hope that you enjoy your time in Belgrade. Best of luck to all the participating delegations!
Best regards,
Zeljko Tanaskovic – SSSF President
Dear students,
Dear participants of ISF World School Basketball Championship,
I would like to welcome you to Serbia and its capital Belgrade, famous for sport. We are honoured to be organising the World School Championship once again. The Serbian School Sport Federation has organised some of the biggest ISF events, such as Volleyball in 2016, Basketball 3×3 in 2018, Football in 2019, U15  World School Sports Games and Handball in 2021, so our association has the knowledge and experience to organise big events. It has been a difficult period for sports events. Still, we are ready to host this event and I assure you that we will take all necessary measures to maintain competition in the best possible conditions. 
Lastly, I would like to thank the ISF for providing us with the support and opportunity to organise these competitions and write a new chapter in the history of school sports.
Best regards
Day 1
Arrival day and Accreditation
Day 2
Heads of Delegation/Coach/Field of Play Officials Meeting
Training
Opening Ceremony

Day 5
Cultural Day
Nations Night
Day 8
Competition Finals
Closing Ceremony