China sends 35 student athletes to the International School Sport Federation Gymnasiade in Normandy, France, starting on Saturday, the China School Sports Federation said on Thursday.
Wang Dengfeng, a senior official with the Ministry of Education, said the biennial event is a good opportunity to showcase the mentality and sports level of contemporary middle school students in China
"We will go all out for the goal of staying safe and showing excellence and harmony," Wang said.
Known as the largest international multi-sport event for students 16 to 18 years old, the Gymnasiade was initiated in Germany in 1974.Gymnasiade Normandy 2022, running from May 14 to 22, will draw an estimated 3,500 participants from about 70 countries and regions competing in 20 disciplines.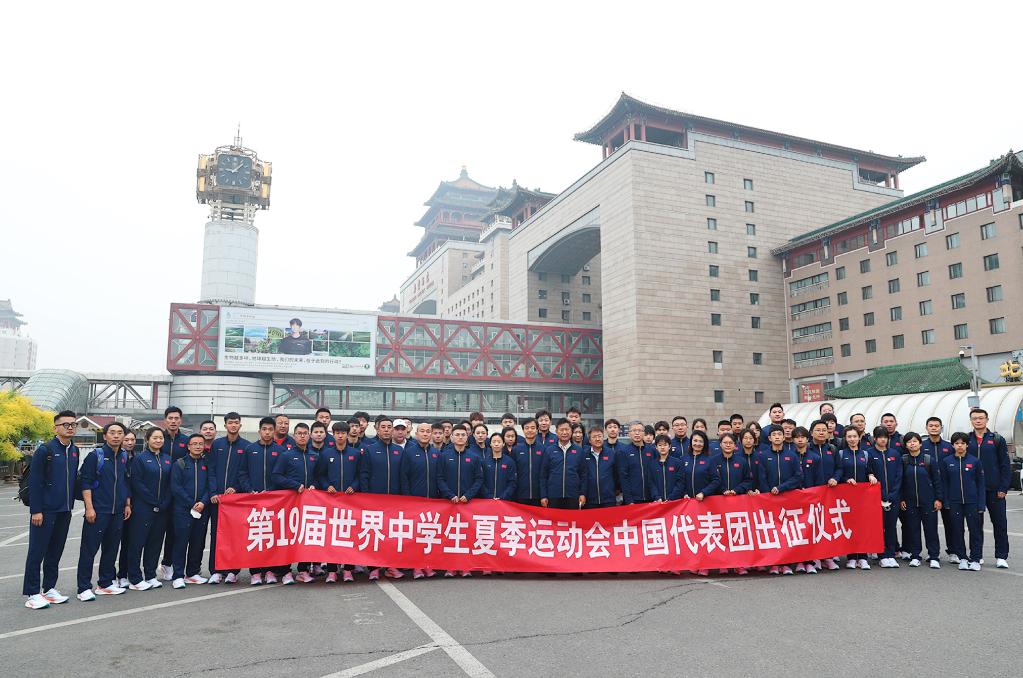 Team China will compete in nine sports:
Athletics: Chen Yufan, Dong Ziang, Ge Tingshuo, Li Zixu, Liu Yuan, Lyu Haopeng, Pan Yijian, Wang Xiaobo, Zheng Donghang
Beach Volleyball: Huang Zehua, Lin Haoran
Boxing: Li Dongbo, Wang Haoyuan, Wei Huanyu, Zhu Bohao
Dance Sport/Breaking: Li Jiao, Qian Cheng, Tu Haowen, Yu Ziang
Fencing: Chen Muze, Jiang Qiyao, Lin Meifang, Zhang Qianshui
Judo: Hui Xinran, HurileTaoNa, Niu Xinran,
Swimming: Zhao Mingxin
Table Tennis: Deng Yirui, Li Yugang, Qiu Hongjun
Taekwondo: Li Wan, Miao Junyi, Wang Ruifan, Wu Weikang, Zhan Jing
(With input from Xinhua)