The ISF, with the support of the French Government and ISF Member and event LOC, the French School Sport Union (UNSS), have secured the participation of a delegation from Ukraine, for the 19th edition of the ISF Gymnasiade Normandy 2022 taking place from the 14th-22nd May, bringing with them a total of 92 Ukrainian school student athletes to compete in 16 different sports.
During their journey to Normandy, today, Friday 13th May, the Ukrainian delegation led by ISF Executive Committee member, School Sport Federation of Ukraine President Roman Greba and former vice minister of education, made one final stop, being joined by ISF President Laurent Petrynka, before continuing on towards the city of Deauville in Normandy. They were welcomed at the Elysée Palace in Paris, the official residence of the President of the French Republic, representing the strong support and commitment of President Emmanuel Macron.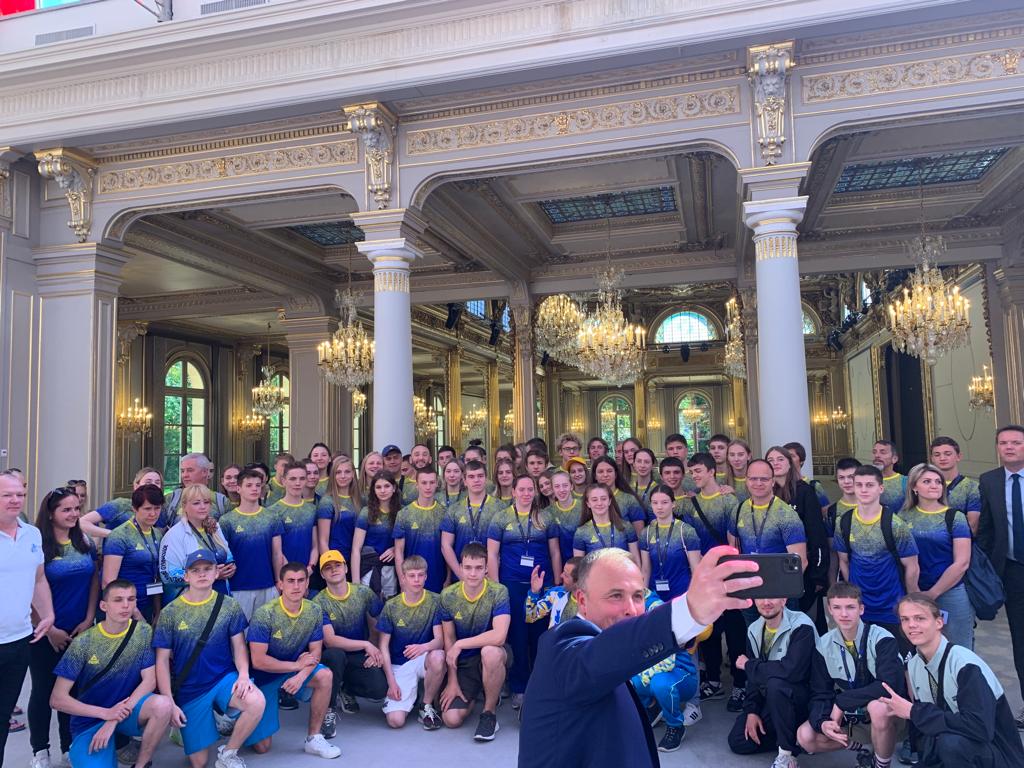 The ISF with the help of the French Government along with the support of the ISF Gymnasiade Normandy 2022 Organising Committee, have ensured the participation of 92 Ukrainian Athletes in Normandy, France who will participate in 16 sports. The ISF is committed to supporting its members, with the Ukrainian School Sport Federation having already been able to take part in the ISF WSC Cross country even tin Slovenia this April.
ISF President Laurent Petrynka: "The ISF stands by its members at all times. Our friends and colleagues from the School Sport Federation of Ukraine have long been an integral part of the international school sport community, and therefore there was never any question about the ISF providing support to guarantee that school students from Ukraine can continue to participate in ISF events and create new experiences through school sport."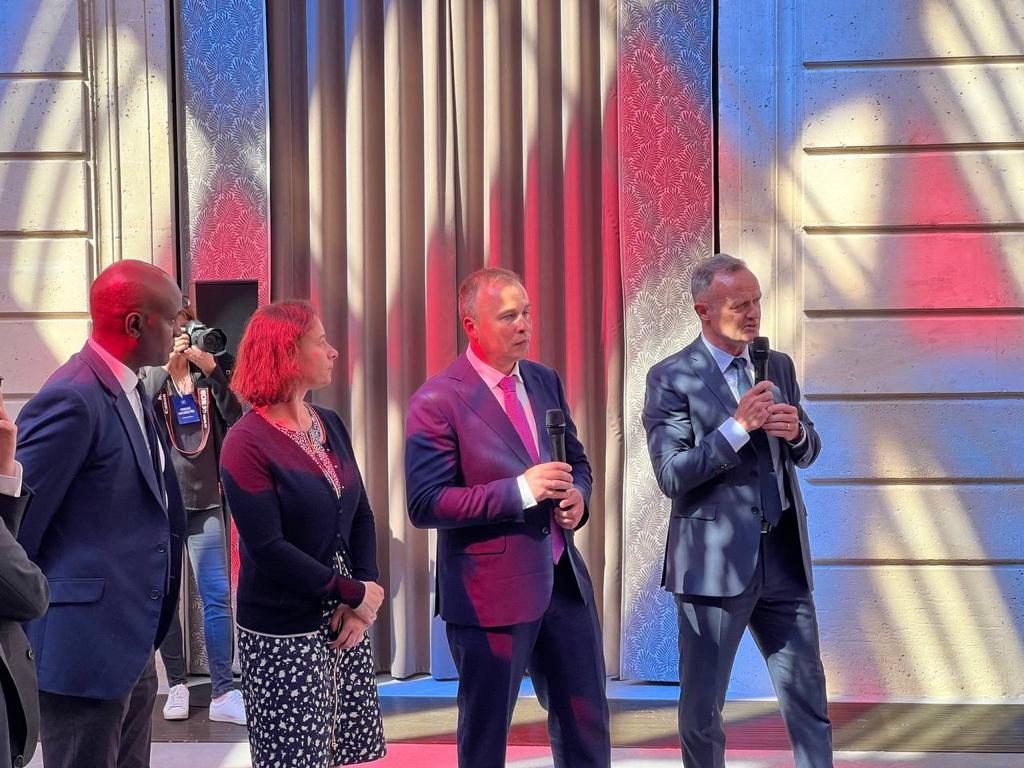 Having begun their travels in Lviv, Ukraine, the delegation was sent off by Ukrainian Minister of Education, and Science of Ukraine, Mr Serhiy Shkarlet, on Tuesday.
Minister Shkarlet: "Despite the difficult times in Ukraine, our talented students will take part in the most priority international competitions. The Ukrainian team will be represented by almost a hundred athletes from 17 sports. I am sincerely grateful to my colleague The Minister of National Education, Youth and Sports of France Jean-Michel Blanquer and the President of the International School Sport Federation Laurent Petrynka for the support and assistance to our team!"
Mr Greba and the Ukrainian delegation when arriving on Tuesday, were welcomed by World Judo Champion, Fabien Canu, in his role as General Director of the French National Institute of Sport, Expertise (INSEP), and General Director Olivier Girault of ISF Member the French School Sport Union, (UNSS).
General Director Girault: "We are proud to display that France is always a place of welcome, and that the school sport community continues to be one full of solidarity."
The Ukrainian delegation will continue their journey to Deauville tomorrow, arriving in the afternoon of the 14th, ready for the opening ceremony on Sunday 15th, and the beginning of sport competitions on Monday 16th.